ETIAS Travel Information
Everything you need to know before visiting the Schengen Zone
Traveling from the United Kingdom to Europe
By the year 2023, the ETIAS will be operational. Residents of the 60 countries that presently have a visa-free relationship with the EU (including the UK) will be needed to register for an ETIAS before going to a Schengen area nation under this new system. In 2023, the British will be required to have an ETIAS to travel to Europe for various short-term activities, including tourism, business, health, and more. The validity of an approved ETIAS is three years. You can discover all the information you need to start your registration, complete your ETIAS application, and obtain your confirmation right here on our website. You will need a passport, an active email account, and a valid credit or a debit card, which you will use to cover the ETIAS application fee because the process is entirely online. Typically, applications take less than 10 minutes to complete, and acceptance or rejection emails are sent within 24 hours. Border officers may request additional paperwork if they believe the information is incorrect.
Simple steps to get your ETIAS Visa Waiver

Get notified when
ETIAS is mandatory

Start the online
application with us

Receive ETIAS
Confirmation

ETIAS will be another step toward increasing the security of European individuals regarding health standards, as the COVID-19 pandemic has affected some of the regulations inside Schengen countries. As a result, British citizens must provide their vaccination certificate, which must be obtained 14 days before arriving at a European port of entry.
Also, if you plan to go to Europe from Great Britain, you will have to complete a digital health check form. After filling out the form, you'll be issued a code that should be presented to border officials at the entry for approval.
ETIAS Requirements for British citizens
To apply for ETIAS, British citizens should have a valid passport. To acquire the visa waiver, they must also supply accurate personal and contact information and pay a small cost. It's worth noting that the passport and ETIAS will be linked electronically, which means that if your passport expires, you'll have to apply for ETIAS one more time with the new passport.
What you Need to Travel to Europe
The COVID outbreak has significantly hampered international travel. The European Union designed ETIAS with several objectives, including improving security and combating terrorist activities and illegal immigration, but most importantly, simplifying pre-screening procedures and allowing travelers simple access to Europe. Being one of the oldest civilizations and a popular tourist and commercial destination, Europe is committed to welcoming visitors worldwide. With an ETIAS visa waiver, the British can travel more safely and create unforgettable memories.
Most Commonly Asked Questions
Are you having trouble finding what you're looking for?
Please get in touch with our customer service.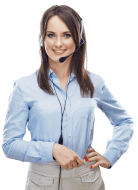 No, a British citizen who holds a visa ETIAS waiver cannot work in an EU country. This is due to the fact that ETIAS is a visa waiver that can be used for tourism, commercial, or transit reasons. British nationals must register for a work visa to acquire a full-time job in Europe. If British citizen uses their ETIAS visa waiver to work in Europe, they risk being prohibited, expelled, and barred from registering again in the foreseeable future.
A British citizen cannot utilize ETIAS for educational purposes, just as they cannot use it for work. In order to do so, a British citizen must register for a visa or an appropriate study visa for the state where they plan to study.
While being charged with a crime does not automatically ban you from visiting Europe, the ETIAS has the authority to reject entry to any British national citizen who poses a clear danger to European citizens. Nonetheless, the Visa Waiver is far less strict than in the United States (ESTA).