Travelling to Europe with ETIAS
What Should You Know Before Applying for the ETIAS Authorisation?

ETIAS authorisation is a pre-issued, digital travel permit that allows you to travel unlimitedly within the EU/Schengen Area countries, except Ireland, for short-term reasons like business or leisure.
You cannot transfer your ETIAS visa exemption between travel documents because they are electronically connected to your biometric passport's chips. You must reapply for both if your passport expires before your ETIAS authorisation.
Simple steps to get your ETIAS Visa Waiver

Get notified when
ETIAS is mandatory

Start the online
application with us

Receive ETIAS
Confirmation

COVID-19 Travel Information
The European Parliament voted on December 12, 2022, to lift all travel restrictions for European visitors who are not part of the Schengen Zone.
British citizens are no longer required to show proof of vaccination or an EU Digital Certificate upon their arrival in the EU after three years of the Pandemic.
ETIAS Requirements for British Citizens
ETIAS makes it easier to travel to Europe. To secure your safe and enjoyable European trip, you will only need a biometric passport along with a completed application form.
Please visit the requirements page for more information.
Travelling to Europe with ETIAS
Europe is a continent full of wonders. This small continent is home to beautiful, fairy-tale-inspired cities, roaring rivers, and a wealth of history and culture.
With an ETIAS visa waiver, you can get a piece of Europe's undisputed vicinity.
You can travel to Europe for as little as three months, every 180 days for three years, without dealing with the bureaucracy.
Frequently Asked Questions
Haven't found what you're looking for?
Check out these FAQs or contact our customer service for more detailed information.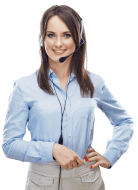 No. ETIAS only allows you to visit Europe for short-term purposes. To work in Europe, you must apply for an employment visa.
No. ETIAS enables you to attend a conference or a short-term training program in Europe, but if you plan to study in Europe full-time, you need a relevant study-visa.