With our increasingly interconnected world, travel has become an essential part of life. To provide readers with a comprehensive understanding of European passport requirements, this article strives to provide them with an up-to-date guide.
This article will emphasize the significance of understanding European passport requirements, especially for travelers to Europe. We'll cover different types of European passports and their eligibility criteria, as well as any legal restrictions on traveling within Europe. Also, we are going to cover some popular topics like: European passport requirements for students, European passport requirements for foreigners and European passport requirements for minor.
If you are planning a leisurely holiday or business trip, it is essential to have an understanding of passport requirements in order to avoid any complications during your journey. This article will give you all of the essential info to make your European journey stress-free and seamless.
What is a European Passport?
A European passport is a document that grants its holder the right to travel freely within the European Union and the European Economic Area (EEA). Member state of the EU or the EEA issues it and it serves as proof of the holder's citizenship and identity. EU passport requirements vary depending on the country of origin. There are also some EU passport visa-free countries as well.
As a European passport holder, you have the right to live and work in any EU or EEA country without the need for a visa or work permit. Additionally, you have the right to receive consular protection from the embassy or consulate of any EU or EEA country in the event of an emergency.
To be eligible for a European passport, you must be a citizen of an EU or EEA member state. People can obtain citizenship in a variety of ways, including birth, descent, marriage, or naturalization. The eligibility criteria may differ from country to country, but generally, you must be a legal resident of the country where you are applying for citizenship, have a clean criminal record, and be able to demonstrate proficiency in the local language.
In summary, a European passport is a valuable document that provides its holder with numerous rights and privileges within the EU and EEA. Eligibility requirements for obtaining one vary but typically require citizenship of an EU or EEA member state. European Union passport requirements include having a valid passport and meeting entry criteria.
Validity and Expiration of a European Passport
A European passport  requirements is valid for a set period, typically ten years for adults and five years for children under the age of 18. The validity period starts from the date of issue and ends on the date of expiration, after which the passport is no longer valid for travel.
To determine the validity of a European passport, you can check the expiration date printed on the passport's data page. It is crucial to ensure that your passport is valid for the entirety of your travel period, as many countries require at least six months of validity remaining on a passport before they allow entry.
If your European passport is nearing its expiration date, you can renew it by submitting a renewal application to the relevant authority in the country where you hold citizenship. European passport photo requirements is also important. The process typically involves completing a renewal application form, providing a recent passport photo, and paying a renewal fee. Some countries also require applicants to provide proof of travel plans or residency status.
If your European passport is lost, stolen, or damaged, you will need to apply for a replacement. The replacement process is similar to the renewal process. You will need to provide additional documentation, such as a police report if your passport was stolen. You might not always be on the same page with every document as EU passport requirements for Spain may differ from those for other European countries. On the other hand, you have EU passport requirements for UK citizens which have changed since Brexit.
Visa Requirements for European Countries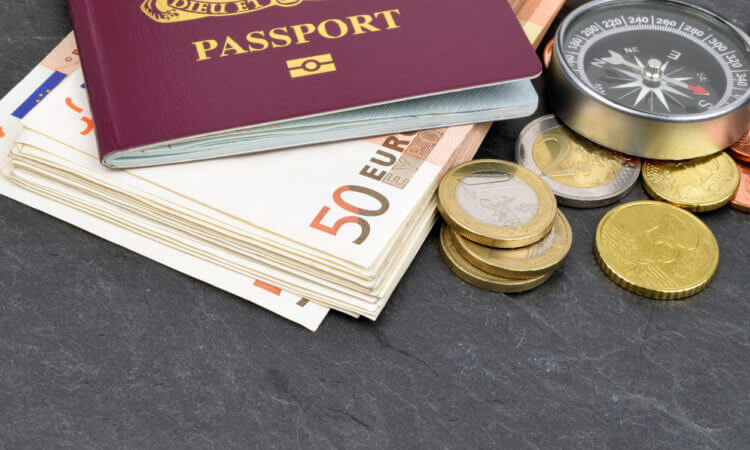 Visa requirements for European countries vary depending on the country you plan to visit and your nationality. Most European countries require visitors to obtain a visa before entering the country, with exceptions for citizens of certain countries who are visa-free.
European passport holders enjoy the privilege of visa-free travel within the European Union and the European Economic Area. This means they can travel to other EU and EEA countries for up to 90 days within any 180-day period without the need for a visa. However, some countries require a visa for longer stays or specific purposes such as work or study.
Non-European Passport Holders
For non-European passport holders, there are different types of visas depending on the purpose of your visit, such as tourist, business, study, or work visas. The application process can vary depending on the country, but generally involves submitting an application form, providing supporting documents, and paying a visa fee. European passport requirements for photo may differ from those for other types of identification.
To obtain a visa, you will need to apply at the embassy or consulate of the country you plan to visit in your country of residence. It is important to apply well in advance of your planned travel dates, as visa processing times can vary from a few days to several weeks. European passport application procedures may vary depending on the country of origin.
In summary, it is crucial to understand the visa requirements of the country you plan to visit and to obtain the necessary visa or travel authorization in advance to avoid any issues or complications during your travels. European travel requirements can include passport, visa, and health requirements.
Additional Visa Requirements
Starting 2024, all nationals of 58 countries worldwide who are granted visa-free entry to the EU will need to present valid ETIAS authorizations at the border. After applying for ETIAS, you will be issued a digital travel visa, which allows you to visit EU/Schengen countries for up 90 days. This permit is renewable every three years.
Schengen Area Agreement
The Schengen Area Agreement is a treaty between 26 European countries that aims to abolish border controls between participating countries, allowing for free movement of people within the area. The agreement was signed in 1985 in Schengen, Luxembourg, and is named after the town.
The Schengen Area includes 22 EU member states and four non-EU member states: Iceland, Norway, Switzerland, and Liechtenstein. The agreement allows citizens of participating countries to travel freely within the area without the need for passport control, including for business, tourism, or study purposes.
To enter the Schengen Area, non-EU citizens generally need to obtain a Schengen visa, which allows travel within the area for up to 90 days within any 180-day period. Citizens of certain countries can travel visa-free. This also includes those with European passports.
To ensure the security of the area, the Schengen Agreement also establishes rules for external border controls and a common visa policy for non-EU citizens. Participating countries must adhere to these rules and regulations to maintain membership in the Schengen Area.
In summary, the Schengen Area Agreement is a significant milestone in European integration, allowing for free movement of people within participating countries. Travelers to the area should be aware of the rules and requirements for entering and traveling within the Schengen Area.
Travel Insurance and Health Requirements
Travel insurance is an essential consideration for European travel, as unexpected events can occur during travel that can disrupt plans, cause delays, or result in costly medical expenses. Also, it can provide coverage for trip cancellations, delays, lost or stolen luggage, and medical emergencies.
In addition to travel insurance, it is important to be aware of any health requirements for European travel. This may include getting vaccinated or obtaining a health certificate for certain destinations. It is also a good idea to bring any necessary prescription medications and over-the-counter medicines.
Also, it is important to take precautions before embarking on a European trip, such as researching your destination and understanding the local culture, laws, and customs. We recommend that you make copies of important documents such as your passport, travel insurance, and medical records in case of loss or theft.
As mentioned above, new travel regulations are going to be in place from 2024. ETIAS authorization is a pre-issued, digital travel permit that allows you to travel unlimitedly within the EU/Schengen Area countries. It doesn't include Ireland, for short-term reasons like business or leisure. You cannot transfer your ETIAS visa exemption between travel documents because they are electronically connected to your biometric passport's chips.
Finally, travelers should also consider purchasing a travel SIM card to ensure they can stay connected during their trip and have access to emergency services if needed. Requirements to get a European passport requirements may include providing proof of citizenship and identity.
In summary, taking precautions such as purchasing travel insurance, understanding health requirements, and being prepared can help ensure a safe and enjoyable European travel experience.
Conclusion
In conclusion, this article has provided an overview of the key considerations for European travel, including European passport requirements, visa requirements, the Schengen Area Agreement, validity and expiration of European passports, travel insurance and health requirements, and precautions to take before embarking on a European trip. It is important for travelers to stay informed and aware of these factors to ensure a smooth and enjoyable travel experience. By understanding the requirements and taking necessary precautions, travelers can minimize risks and make the most of their European travel. European passport entry requirements can vary depending on the destination and purpose of travel.